Home
Details

Category: News
Published on Friday, 27 April 2018 09:19
Written by Super User
Hits: 4378
There are some occasions that we need to convert a color PDF file to black and white. For instance, a PDF file that contains many color images may be quite large in size and you wish to reduce the size by converting it to the gray version. Other reasons for the conversion could be the attempt to save colored ink, or to verify how the PDF file looks in grayscale before putting it in the printing procedure.
To achieve the conversion on a Windows PC, you have to utilize standalone programs like Adobe Acrobat Professional, third party plugins or some free/paid online websites, while on a Mac computer, things become much easier: you can use the built-in Preview app to add effect on a PDF, or change colors by applying a sepia tone on it.
Have no idea how to remove Adobe Acrobat Pro after it is expired? Get help here.
Today in this post we are gonna show you how to take advantage of the Quartz filters in Preview app to convert a colorful PDF file to the gray/black and white counterpart.
Open a PDF in Preview, and choose File > Export from the menu bar on the top.
As the Export dialog box appears, you can type a named in the Export As field for the PDF file, add tags if you like, and specify the location you want to store the file.
Choose Gray Tone (or Black & White) from the drop-down menu of Quartz filter.
After all these configurations, click Save button to export the file in target location. The saved PDF file should be stripped of the colors except the one(s) you choose. Generally, the gray version may be more comfortable in visual than B&W version. And it's notable that depending on the content and layout of the original file, the newly created one may not look exactly the same as it has not be converted before. Next time you would like to print a color PDF file in black and white, you can apply this trick to finish the conversion and check the effects before sending it to the printer.
By the way, if you need to convert PDF files on a frequent basis, you can take advantage of the built-in Automator app to create an automatic workflow, which will help you expedite the job. Wanna know more about this trick? Read on please.
Launch Automator via Spotlight or from Applications/Utilities folder in Finder.
Choose workflow as the type for the document, and click Choose button below.
On the left pane of the open window, click Files & Folders under the Actions menu, and drag Ask For Finder Items from the sub-menu to the blank space on the right side.
Again, drag the Copy Finder Items option to the right pane below Ask For Finder Items. Then assign a folder in the To drop-down menu as the destination converted files. And you can choose to whether check the Replacing Existing Files option or not. 
In the PDFs sub-menu, drag Apply Quartz Filter To PDF Documents to the right below Copy Finder Items, and choose Gray Tone from the Filter drop-down menu.
After the customization, head to the File > Save in the menu bar on the top.
Type a name for the customized workflow, and save it to the Applications folder.
Dragging a color PDF file and drop it into the app icon will process the conversion automatically, and converted files will appear in the location you desired before. So that's how to batch-convert color PDFs to grayscale. Thanks for reading this post.
Details

Category: News
Published on Wednesday, 10 January 2018 09:36
Written by Super User
Hits: 3981
 "Recently I installed MAMP on my Mac and later I realized it was not the app I want, so I decided to uninstall MAMP PRO. But how can I completely delete MAMP from my hard drive?" A reader sent an email to us, asking for the answer to this issue.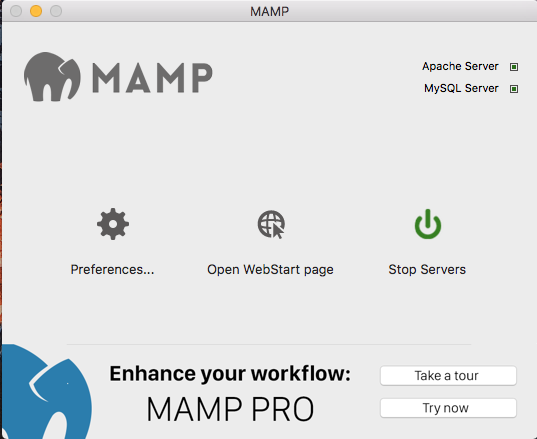 Once installed, MAMP creates a local server environment on your Mac. MAMP claims that users can simply delete the MAMP folder if the tool is no longer needed, and everything will return to its original state. But is it the truth? Let's find out.
Details

Category: News
Published on Friday, 05 January 2018 08:26
Written by Super User
Hits: 3236
Chip vulnerabilities affect the world, According to the Financial Times, Apple confirmed on Thursday that all Mac and iOS devices are affected by the Meltdown and Spectre CPU flaws that have roiled the computing industry for the past 24 hours, resulting in a race to patch operating systems and cloud computing infrastructure at the highest levels. It will release mitigations in Safari to defend against the Spectre bug "in the coming days," the release said.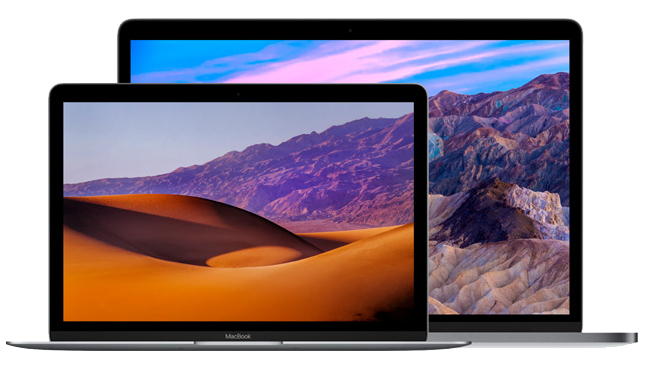 The two CPU flaws were found by security officer which named Meltdown and Spectre. The Meltdown vulnerability allows a malicious program to read kernel memory, accessing data like passwords, emails, documents, photos, and more. While Spectre, deceives the security check that allows applications to access any location.
"Security researchers have recently uncovered security issues known by two names, Meltdown and Spectre. These issues apply to all modern processors and affect nearly all computing devices and operating systems."
Apple posted blog in its website, saying that All Mac and iOS devices are affected, but it is not clear if any users are affected by the flaws:
"All Mac systems and iOS devices are affected, but there are no known exploits impacting customers at this time. Since exploiting many of these issues requires a malicious app to be loaded on your Mac or iOS device, we recommend downloading software only from trusted sources such as the App Store. "
How to protect your PC against the major 'Meltdown' CPU security flaw
Apple indicated in San Francisco that it has released mitigations to defend against Meltdown with iOS 11.2, macOS 10.13.2, and tvOS 11.2. Apple also stressed that Apple Watches are not affected by "Meltdown " vulnerabilities, and plans to release mitigation measures in the Safari to defend against "Meltdown " vulnerabilities.
"Apple released mitigations for Meltdown in iOS 11.2, macOS 10.13.2, and tvOS 11.2. watchOS did not require mitigation. Our testing with public benchmarks has shown that the changes in the December 2017 updates resulted in no measurable reduction in the performance of macOS and iOS as measured by the GeekBench 4 benchmark, or in common Web browsing benchmarks such as Speedometer, JetStream, and ARES-6."
The complete statement from Apple blod is in here, hit it if you need to learn more.
Details

Category: News
Published on Friday, 08 December 2017 08:16
Written by Super User
Hits: 3453
Issue described:
When I open Task Manager (Windows XP) and then click on "Processes" I noticed that the CCleaner program seemed to be using a large portion of my operating system(ccSvcHst.exe). I have had the program installed for over a year and it has worked well, but I noticed that my system was running slower and decided to delete some of the large files including CCleaner (temporarily). I went to my Control Panel and deleted the program from "add/remove programs". When I went back to Task Manager and opened the column for "processes", I noticed that CCleaner was still there and that it had the largest "I/O Read Bytes" by far on the entire page...over 26 Billion I/O Read Bytes.
--by captaindave77
I have installed CCleaner for nearly 4 years and recently I want to remove it from my PC temporarily. But when I try to remove it from Programs and Feature, there is something wrong – it gets stuck during the uninstallation process. I have tried several times, but the problem persists. I don't know why this happens and how to resolve it. Can anyone help me?
--by hazelnut
Help me to uninstall CCleaner virus from my computer! I have just noticed that I have CCleaner 5.33 on my computer and it is the version that was compromised by hackers. What should I do to remove the backdoor this malicious version of the software setup on my computer?
--by YoKenny
Read more: What will it Do to Computer if can't Completely Uninstall CCleaner?