Home
Details

Category: News
Published on Friday, 05 January 2018 08:26
Written by Super User
Hits: 3073
Chip vulnerabilities affect the world, According to the Financial Times, Apple confirmed on Thursday that all Mac and iOS devices are affected by the Meltdown and Spectre CPU flaws that have roiled the computing industry for the past 24 hours, resulting in a race to patch operating systems and cloud computing infrastructure at the highest levels. It will release mitigations in Safari to defend against the Spectre bug "in the coming days," the release said.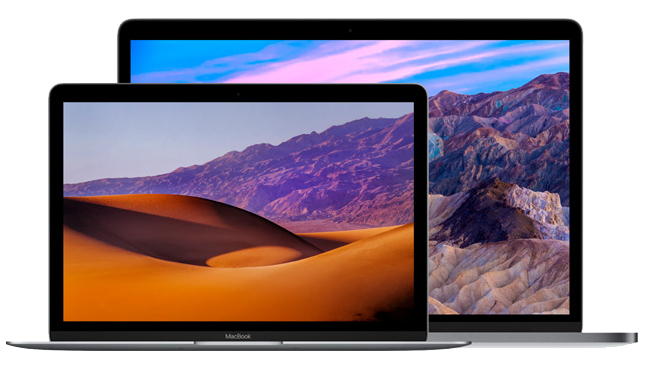 The two CPU flaws were found by security officer which named Meltdown and Spectre. The Meltdown vulnerability allows a malicious program to read kernel memory, accessing data like passwords, emails, documents, photos, and more. While Spectre, deceives the security check that allows applications to access any location.
"Security researchers have recently uncovered security issues known by two names, Meltdown and Spectre. These issues apply to all modern processors and affect nearly all computing devices and operating systems."
Apple posted blog in its website, saying that All Mac and iOS devices are affected, but it is not clear if any users are affected by the flaws:
"All Mac systems and iOS devices are affected, but there are no known exploits impacting customers at this time. Since exploiting many of these issues requires a malicious app to be loaded on your Mac or iOS device, we recommend downloading software only from trusted sources such as the App Store. "
How to protect your PC against the major 'Meltdown' CPU security flaw
Apple indicated in San Francisco that it has released mitigations to defend against Meltdown with iOS 11.2, macOS 10.13.2, and tvOS 11.2. Apple also stressed that Apple Watches are not affected by "Meltdown " vulnerabilities, and plans to release mitigation measures in the Safari to defend against "Meltdown " vulnerabilities.
"Apple released mitigations for Meltdown in iOS 11.2, macOS 10.13.2, and tvOS 11.2. watchOS did not require mitigation. Our testing with public benchmarks has shown that the changes in the December 2017 updates resulted in no measurable reduction in the performance of macOS and iOS as measured by the GeekBench 4 benchmark, or in common Web browsing benchmarks such as Speedometer, JetStream, and ARES-6."
The complete statement from Apple blod is in here, hit it if you need to learn more.
Details

Category: News
Published on Friday, 08 December 2017 08:16
Written by Super User
Hits: 3292
Issue described:
When I open Task Manager (Windows XP) and then click on "Processes" I noticed that the CCleaner program seemed to be using a large portion of my operating system(ccSvcHst.exe). I have had the program installed for over a year and it has worked well, but I noticed that my system was running slower and decided to delete some of the large files including CCleaner (temporarily). I went to my Control Panel and deleted the program from "add/remove programs". When I went back to Task Manager and opened the column for "processes", I noticed that CCleaner was still there and that it had the largest "I/O Read Bytes" by far on the entire page...over 26 Billion I/O Read Bytes.
--by captaindave77
I have installed CCleaner for nearly 4 years and recently I want to remove it from my PC temporarily. But when I try to remove it from Programs and Feature, there is something wrong – it gets stuck during the uninstallation process. I have tried several times, but the problem persists. I don't know why this happens and how to resolve it. Can anyone help me?
--by hazelnut
Help me to uninstall CCleaner virus from my computer! I have just noticed that I have CCleaner 5.33 on my computer and it is the version that was compromised by hackers. What should I do to remove the backdoor this malicious version of the software setup on my computer?
--by YoKenny
Read more: What will it Do to Computer if can't Completely Uninstall CCleaner?
Details

Category: News
Published on Wednesday, 06 December 2017 09:10
Written by Super User
Hits: 2831
Though Britain is about to leave the European Union, Facebook still opens its new London office on Monday as the plan, and said it would add 800 more jobs in the capital next year, underlining its commitment to Britain as the country prepares for Brexit.
Facebook has ramped up plans for its new London offices by pledging to hire 800 more "high tech" employees than expected, making the UK capital its biggest engineering hub outside the US.
The giant social network said more than half of the people working at the site in central London will focus on engineering, making it Facebook's biggest engineering hub outside the United States.
In addition, the very first in-house start-up incubator LDN_LAB is located in this HQ in London, aiming to help Britain's emerging digital businesses.
Read more: Facebook Opens New Headquarter, to Create 800 New Jobs in UK
Details

Category: News
Published on Friday, 27 October 2017 08:41
Written by Super User
Hits: 3693
This story is mainly introducing an interesting tool to help those stuck in the removal of uninstalling Webroot SecureAnywhere AntiVirus 2017 in a very fast way. If you have the same trouble, then keep on reading.
If you like these people have problem bellow:
can't found in Control Panel during Webroot SecureAnywhere AntiVirus 2017 removal, like "I've tried the solution found on this forum, problem is, I don't have it on my control panel not a "uninstall" shortcut... can you guys help me?"
Or can't remove Webroot SecureAnywhere AntiVirus 2017 in Control Panel, like "I can see that Webroot SecureAnywhere is in the list, I clicked uninstall but nothing happens."
Or always found logs and files related to Webroot antivirus after eliminating it from Programs and Features in computer,
Or you have uninstalled Webroot SecureAnywhere AntiVirus 2017 but nothing has changed, it still remained where it is.
…
In those situations you need an automatic PC remover—Bloatware Uninstaller, to finally eliminate Webroot SecureAnywhere product in a very fast and effective way automatically, and it will solve the location problem—you will get an independent third party program installed on your computer that used for all installed software/program/app, and you have no worry about can't find in the Control Panel or can't uninstall it from Control Panel.
Read more: How to Uninstall Webroot SecureAnywhere AntiVirus 2017 in a Fast Way